Custom Ram Accessories near Boise, ID
The onsite accessories team at Peterson Chrysler Dodge Jeep Ram in Nampa, Idaho, is here to help you get the most out of your pickup truck with customized solutions. Whether you want to enhance your vehicle's performance and capabilities or turn heads on the freeway with some cosmetic upgrades, our Mopar parts department has the equipment and expertise to make it happen. As an authorized DCJR dealership, we can guarantee that our modifications will not impact the factory warranty on your vehicle, and you can also bundle the cost of the upgrades with your dealership financing on a new vehicle purchase. You can read about some of our offerings below, then contact our parts center for a consultation or explore our current specials on accessory packages. We look forward to hearing from you!
Bed Liners:
Protect your truck bed from dents, scratches, and corrosion with a custom bed liner. Although your Ram 2500 was made to haul things, it can become damaged when it's not properly protected. Bed liners provide a layer of protection between your vehicle and your load, as well as the natural elements. We offer both spray-on liners and pre-fabricated drop-in liners; contact us to learn more about the costs and benefits of each option.
Tonneau Covers: Keep your cargo safe and organized with a tonneau cover from Peterson DCJR. Whether you are hauling heavy equipment to a worksite or luggage for a family road trip to Sawtooth National Forest, a tonneau cover can help protect your belongings from wind, rain, and snow, as well as theft. Tonneau covers can also improve your fuel economy by reducing air drag. As with most of our other Ram accessory offerings, a tonneau cover can help maintain the resale value of your pickup truck by keeping your vehicle in better condition.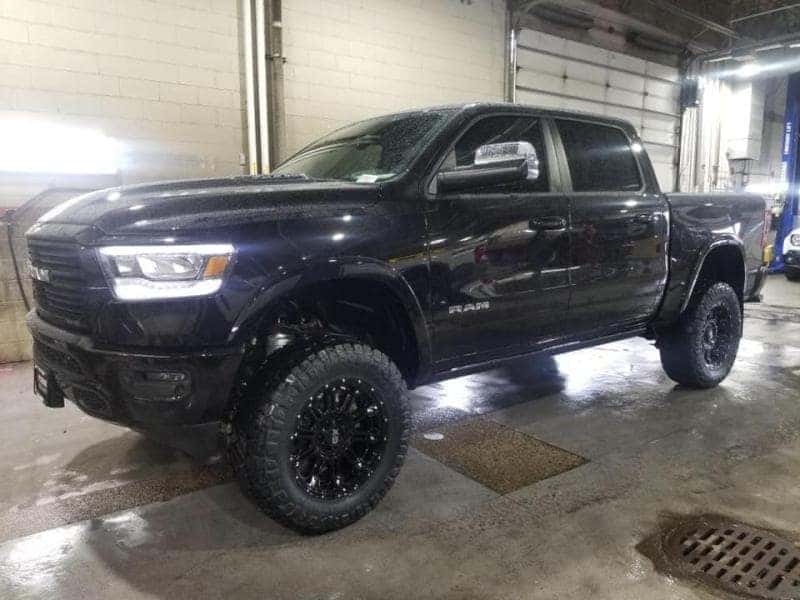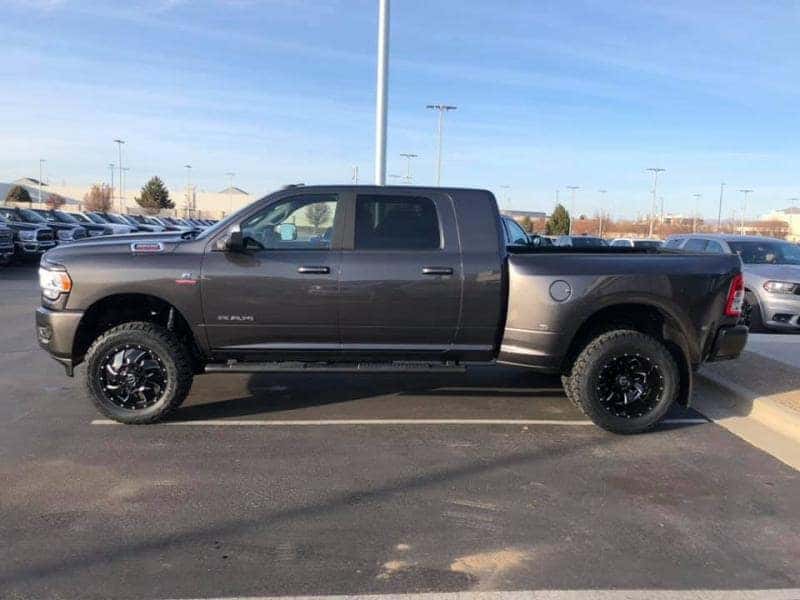 Suspension Lift Kits:
If you enjoy taking your Ram 1500 off-roading near Boise, ID, you surely understand the importance of having enough ground clearance. A suspension lift kit raises the height of your vehicle to create you more distance between your truck and the ground. This upgrade gives you the confidence to take on the roughest roads and also allows you to use bigger wheels and tires specifically made for rugged off-road use. Learn more at Peterson Chrysler Dodge Jeep Ram.
Exhaust Systems: Give your Ram Half-Ton or Ram Heavy Duty a boost with an aftermarket performance exhaust system. Although these trucks are built for power, an aftermarket exhaust system can help your vehicle maximize its performance by providing a quicker, more efficient path for spent fuel and air to leave the engine. With your engine "breathing" better, it can create more power by burning more air and fuel.
Window Tinting:
Darker windows can offer Ram 3500 truck owners a lot of benefits. It provides UV protection from the sun, which helps reduce glare, protects your vehicle's interior from fading and discoloration, and keeps your car cool in the summertime. Window tinting can increase your privacy and hide your belongings from potential theft, too. Many drivers also like the look of tinted windows.
Other offerings: Suspension leveling kits, performance air intake systems, side steps, paint protection, leather upholstery, winches, wheels, and tires.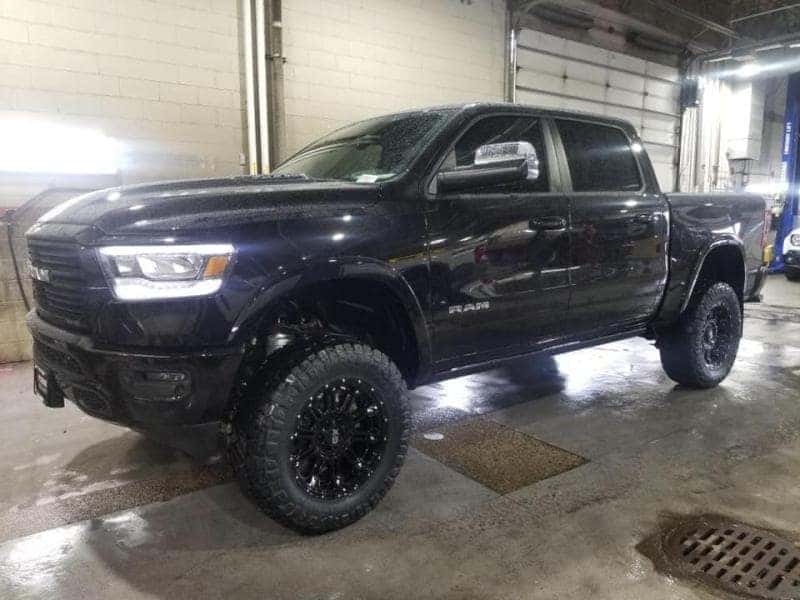 If you are interested in another Ram accessory package or upfit, just contact our accessories team and we will be happy to provide you with a quote. We can also make recommendations based on the general look or capability you want for your truck. And whether you want to make upgrades on your current vehicle or modify a vehicle you just purchased, we will work with you to find the right payment plan or financing for your Ram accessories. To learn more, call or visit the accessories department at Peterson Chrysler Dodge Jeep Ram near Boise, ID.